Learn Jiu Jitsu and Get In Amazing Shape!
Join us at Black Belt America and train with men and women of all ages and abilities united in the pursuit of mastering Jiu Jitsu. Whether you're looking to learn effective self-defense techniques or simply trying to get in shape, you've come to the right place!
Jiu Jitsu is a ground-based self-defense system that has spread across the globe as a great way to stay in shape and develop real-world defense skills for any situation.
Ready to get started? Just fill out the short form on your screen!
What Makes Jiu Jitsu Different?
With the majority of fights ending up on the ground, Jiu Jitsu is one of the most effective fighting systems in the world! In our Jiu Jitsu classes, you will learn how to effectively control and neutralize your opponent via ground fighting, submission holds, and grappling.
The basis of this art promotes the principle of a person successfully defending themselves against a larger, stronger opponent by using technique and leverage.
The best part is, our Jiu Jitsu classes are designed to meet the needs of beginners and experts alike. Every move can be modified to create a safe, positive learning environment.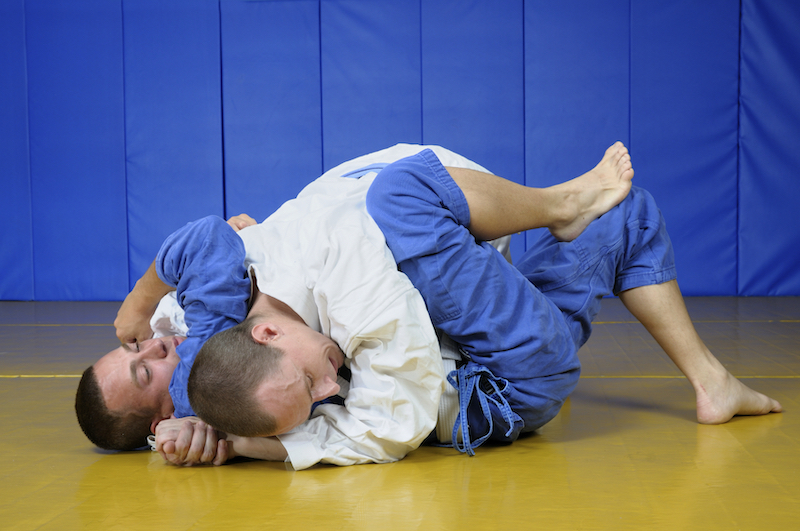 Reap The Benefits Of Jiu Jitsu
Due to the rigorous nature of Jiu Jitsu, you'll walk away feeling great about yourself after each class. You will improve your speed, strength, and dexterity, as well as toning and conditioning every muscle in your body.
In addition to learning the art of Jiu Jitsu, you will see benefits like:
Functional muscle gains
Lower stress levels
Increased confidence
Total-body toning
Improved coordination
And more!
Find Our More About Jiu Jitsu Classes in Madison Today!
If you're ready to learn an exciting martial art in a fun, supportive environment, then our Jiu Jitsu program at Black Belt America is right for you. Simply fill out the form on your screen to learn more or get started!